About Jonathan Ibsen, Esq.
Canterbury Law Group is available to help you to resolve your legal matters.
Contact us today to arrange an initial consultation in person or by phone.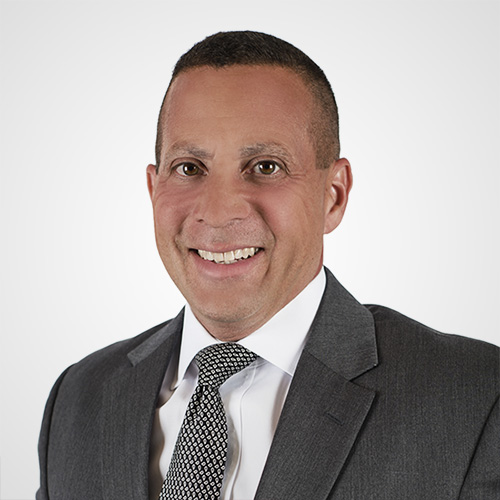 Jonathan Ibsen is well versed in bankruptcy, litigation, family and business law and is licensed in Arizona and New York.
Jon has represented debtors, official committees of creditors, secured creditors, receivers, landlords, trade creditors, buyers and sellers of distressed assets, boards of directors Chapter 7 trustees, and individuals in sophisticated matters throughout the United States.
Jon's representations have encompassed a wide variety of industries, including: real estate, brokerage, retail, healthcare, energy, telecommunications, sports and entertainment. His bankruptcy experience transcends a broad cross of section of services including: counseling and advising clients, the commencement of bankruptcy cases and the confirmation of plans of reorganization or liquidation. He has also negotiated DIP financing credit facilities and cash collateral agreements, drafted and negotiated plans of reorganization and disclosure statements, litigated adversary proceedings and contested claims, and represented his clients in arbitrations, mediations and appeals.
Mr. Ibsen brings years of Big Law Firm experience directly to you in a boutique law firm setting. Jon's exceptionally strong court room skills can mean the difference between winning and losing the merits of your case.
REPRESENTATIVE CASES
GRUBB & ELLIS COMPANY – Lead counsel to the Debtors, an international real estate brokerage and property management company, with more than 100 offices and revenue exceeding $500 million which was sold as a going concern in a transaction pursuant to section 363 of the Bankruptcy Code, which resulted in the sale of an operating company, and which preserved jobs for thousands of employees.
DEXTER DISTRIBUTING – Lead counsel for the largest secured creditor in a hotly contested Chapter 11 case involving a debtor with retail operations in six states, resulting in confirmation of successful acquisition Chapter 11 Plan.
ELLEN TRACY, LLC – Lead counsel to the chapter 7 trustee of a clothing wholesaler/retailer in connection with a $42 million litigation against the company's former officers and directors.
BETSEY JOHNSON – Co-counsel to the Debtor, a major fashion retailer in the United States operating out of retail stores in multiple states.
DEWEY & LEBOEUF LLP – Part of a team which was lead counsel to the debtor in the nation's largest law firm bankruptcy ever under Chapter 11.
CABRINI MEDICAL CENTER – Part of a team which was lead counsel to the debtor, a hospital in Gramercy Park, Manhattan with over $100 million in assets and liabilities. Litigated and prevailed on the Debtor's ability to preserve deferred compensation plans and distribute those monies for the benefit of all creditors.
PHOENIX COYOTES – Led bankruptcy counsel to Wayne Gretzky.
Read more: Jonathan was featured in Attorney At Law Magazine.
Jonathan Ibsen, Esq. | Credentials
AREAS OF PRACTICE
Bankruptcy
Insolvency
Corporate Reorganization
Creditors' Rights
Commercial Litigation
General Business Law
Federal Litigation
EDUCATION
New York Law School
Juris Doctor 1994
Honors: Order of the Barrister
Fordham University
Bachelor of Science 1987
Accounting/Finance
COURT ADMISSIONS
Arizona
New York
United States District Court for the District of Arizona
United States District Court for the Southern District of New York
United States District Court for the Eastern District of New York
United States Court of Appeals for the Second Circuit
United States Court of Appeals for the Ninth Circuit
Contact us today to schedule your initial case review. We're here to help!