Can I Travel Out Of State If I Have Joint Custody?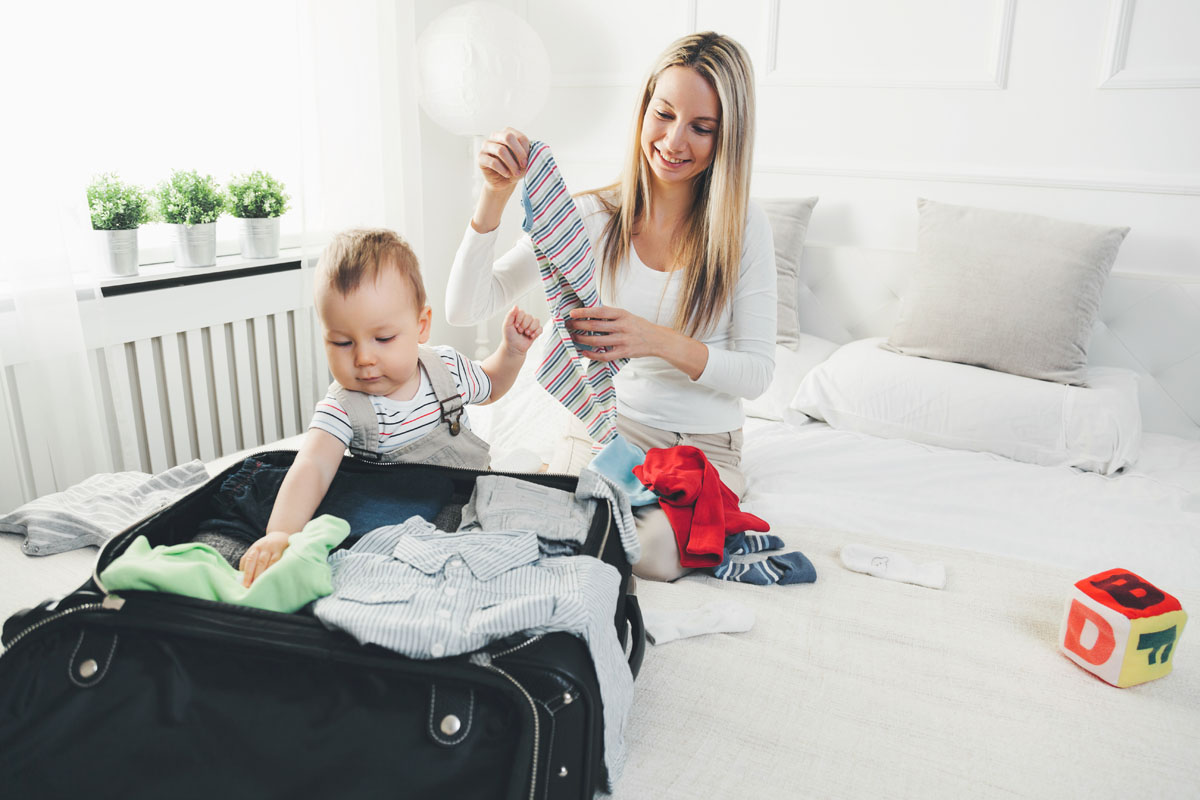 Travel is an enjoyable family activity, broadening the mental and physical horizon for adults and children. But it can be stressful following a divorce. Before traveling out of state with a child or children, you will need to get consent from the other legal guardians. Read on to learn how this can be achieved.
May I Travel With My Children Out Of State Or Overseas?
The parenting plan or custody order should have a section covering how travel with a child or children is to be handled once you are divorced. There are generally two options:
The existing court order may not have a requirement that parents have to obtain permission from one another for out of state traveling.
The existing court order will have consent requirement provisions when parents wish to go traveling with their child or children either out of state and/or abroad.
It is an excellent idea to obtain permission from the other parent or guardian even if it is not required by the court order. If you have an agreement in writing, it may be of primary importance if disputes or disagreements rise their heads at a later date. In circumstances where you are unsure of the requirements contained in the court order, the best course of action is to seek the advice of a family law professional before drawing up any plans to go traveling.
Required Co-Parent Documentation
Creating a travel consent letter for the co-parent of your child or children is not difficult but does need to be accurate. Here are the essentials it needs to include:
Who is going to be traveling with the child or children
A list of the full legal names of everyone whose permission or consent is required
Primary and secondary phone numbers of everyone whose permission or consent is required
Ensure the document includes whether permission is for out of state travel or overseas travel
Make sure the letter states the destination or destinations you are visiting and when as well as other travel plans
Include full trip itineraries and dates
It is highly advisable all parents sign the child or children travel consent letter in front of a notary and get it notarized.
Traveling With Sole Legal Custody Of My Child Or Children
It may not be required that parents with sole legal custody need permission to travel out of state or overseas. That said, US Customs & Border Control strongly suggest all parents and guardians carry the relevant documentation to confirm their sole legal custody of the child or children.
Documentation For My Child Or Children
The father can seek court-ordered visitation if he has yet to lose visitation rights to his child (or children.) There are situations unrelated to the financial support of the child or children, where a father can lose custody and rights of visitation. A court may view a prolonged absence of the father as neglect or abandonment. The court has the power to enact the termination of the father's parental rights. In this case, the father would not be able to exercise the right of child custody or child (or child) visitation.
Passports
If you are leaving the US for another country, your child will require a passport. Under US law, for a child under the age of 16, it is mandatory both parents provide their consent when obtaining a passport for a child or children under the age of sixteen. It is recommended by the State Department that all parents (and legal guardians, if appropriate) are present when completing the application for the child or children's passport.
In circumstances where parents share joint legal custody, if one parent is not available, permission may be granted by completing this form.
When parents have what is known as sole legal authority providing they can provide evidence of this, they can apply for a passport for their child or children without permission or consent from the other parent.
Required Destination Documents
Many countries require additional documentation for a child or children to visit and it is the responsibility of the parent to research what is required regardless of whether they are traveling with one or both parents. For example, when traveling to Canada, you are required to have the birth certificate of your child or children, a co-parent letter of authorization (with specific information included) and copies of the legal custody documents. Realize your plans may be held up or you may not be able to travel at all if you cannot provide the demanded documentation when traveling abroad.
Not Agreeing On Travel Plans
Parents should never disregard the mandatory requirement to get permission/consent from the other parent if they are traveling out of state or overseas with their child or children. Not only may this make you in contempt of court, but if you do go overseas without having obtained the proper permissions and authorizations, in some circumstances this may be considered to be an act of parental kidnapping.
Sources
"Permission to Travel Out of State with a Minor Child." Our Family Wizard, www.ourfamilywizard.com/blog/permission-to-travel-out-of-state-with-a-minor-child.