Co-Parenting With a Narcissist: Tips and Strategies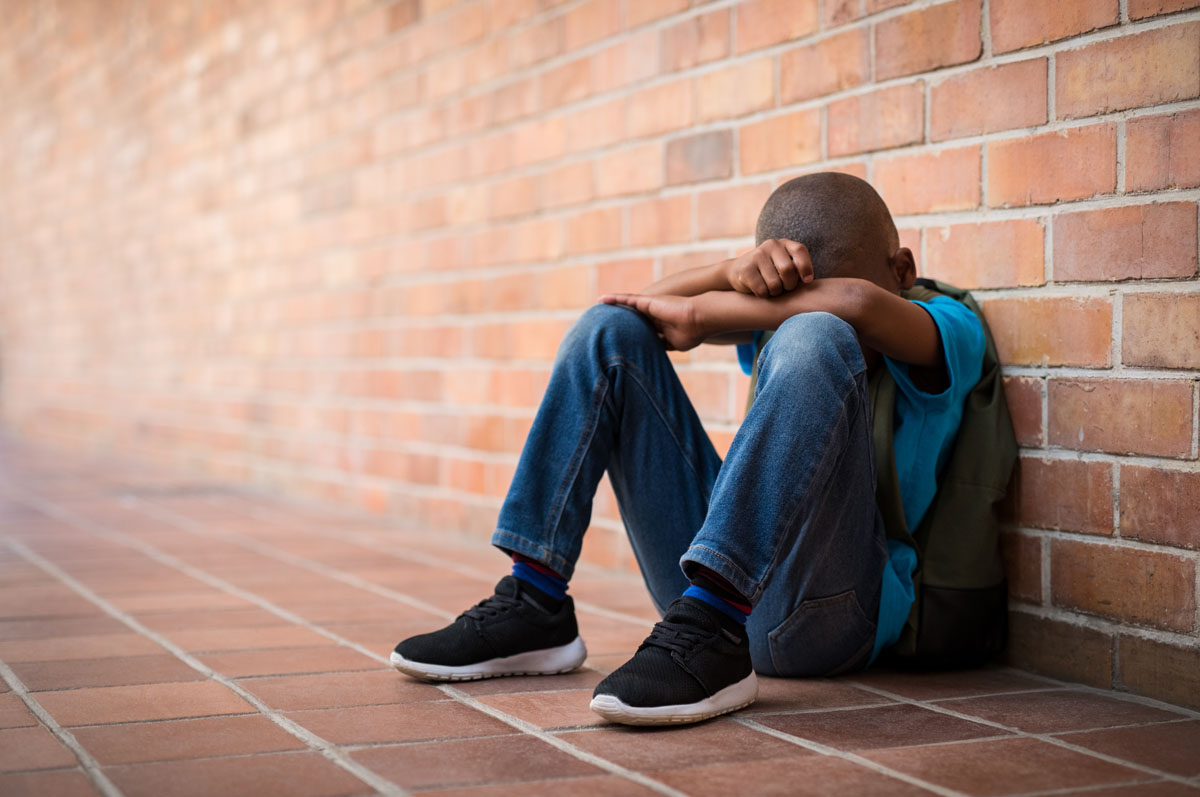 While co-parenting can be difficult, it might seem unachievable if your ex is a narcissist.
Regretfully, you are aware of how a narcissist prioritizes their own self-interest over their parental duties and disregards the welfare of their children. You know how they deceive, how they manipulate, how they abuse emotions in an attempt to gain respect and control.
Additionally, if you're divorcing a narcissist, you're probably coping with the fallout from a highly contentious custody dispute and attempting to work out a complicated custody arrangement.
But don't give up—if you have the correct attitude and parenting resources, you can create plans to lessen conflict and successfully co-parent with a narcissist.
Narcissism: What is it?
When sharing custody with a narcissistic ex, it's critical to understand exactly what narcissism is. This makes it easier for you to deal with them and lessen the harm they cause to your child by enabling you to understand what drives their behavior.
Narcissism is more than just a propensity for selfishness or self-centeredness; rather, it is an extreme form of self-involvement in which the individual is indifferent to the needs of others or the consequences of their actions.
Remember that a person with narcissistic personality disorder (NPD) is not the same as someone who just has a narcissistic personality. NPD is a mental health condition that a psychiatrist or psychologist will diagnose. An individual must continuously display at least five of the following characteristics in order to be diagnosed with NPD:
Excessively lofty and conceited feeling of importance
Obsession with grandiose fantasies Belief in their own superiority over others
Excessive need for validation, praise, and adoration
Possession of rights and anticipation of favorable treatment
Lack of empathy and unwillingness to take other people's feelings into account Believing that other people are envious of them
Extreme conceit and snobbishness. While exhibiting any of the aforementioned behaviors on a regular basis, a person with narcissistic personality traits may not fit the NPD diagnostic criteria or receive an official diagnosis.
Thinking of narcissism as a spectrum, with narcissistic personality disorder at the other end, and someone with a few narcissistic traits that negatively impact others at the other, can be helpful. Your co-parenting techniques take into account your ex's particular behaviors, where they are on the spectrum, and the dynamics of your relationship.
A narcissistic parent: what is it?
A narcissistic parent puts themselves before their child; rather than fostering the child's growth into a mentally sound adult, a narcissistic parent is only interested in utilizing the child to further their own self-serving agenda.
Instead of viewing their child as an individual, a narcissistic parent views them as an extension of themselves. When their child doesn't live up to their irrational expectations, they frequently try to live through them and punish them. Their child's independence and interactions with other people, particularly with the other parent, make them feel threatened and possessive. On the other hand, a narcissistic parent may be careless or even completely ignore their child if they are unable to use them to further their own agendas.
Narcissists are erratic people who frequently lose their cool and become furious with their kids and other people. To increase their own sense of value, they purposefully undermine their child's confidence and sense of self-worth. In order to get their way, they frequently lie, guilt-trip, gaslight, and employ other emotional manipulation techniques. They can also become obsessed with controlling both their child and their co-parent.
Children who grow up with a narcissistic parent face serious, lifelong psychological consequences such as low self-esteem, internalized guilt and shame, and trouble developing safe emotional attachments.
Strategies for co-parenting with a narcissist
You must approach co-parenting like a business partnership in order to effectively share custody with a narcissist: create clear guidelines, impose strict boundaries, and keep meticulous records of everything. In addition, you must learn how to be an emotionally detached parent, learn how to talk to narcissists and ignore them, and detach emotionally from your child.
Make a thorough parenting strategy.
The rules governing the division of parenting duties between co-parents are outlined in a parenting plan. Experts always advise having a parenting plan, and the majority of states mandate them as part of custody orders.
One of the most crucial things you can do to make co-parenting with your narcissistic ex manageable is to have a comprehensive, personalized plan that gives you the ability to set firm boundaries with them.
Specifically crafted to meet your child's needs, your plan should shield both you and your child from the negative impacts of your ex's narcissism. It ought to contain particular clauses and requirements for every facet of co-parenting, such as:
Guidelines for communication (between parents and between each parent and the child when they are alone)
shared parenting principles, including rules about screen time, bedtimes, curfews, and punishment.
Guidelines for making decisions regarding the education, health care, and religious upbringing of your child
Procedures for resolving disputes when you can't agree on shared parenting decisions
Guidelines for allocating parenting costs that your child support order does not cover
regulations prohibiting parents from disparaging one another in front of their children, using them to exchange information, or using them to learn more about one another
Are there any additional guidelines to support a positive co-parenting dynamic and safeguard your child's welfare?
There are standard plans that you can or must use in many family courts, along with guidelines for what information to include. But in high-conflict situations, these templates are rarely comprehensive enough—particularly when one of the parents is a narcissist.
You must have a thorough plan to manage and prevent conflict with a narcissist because they will likely seize any opportunity to control and manipulate. If your court permits it, you may submit your own customized parenting plan in addition to adding special provisions to the standard plan. (You can easily complete both using Custody X Change's parenting plan template.)
Parenting plans are only enforceable by courts if they are formally declared by a judge. Ask your court to make your supplemental provisions or custom parenting plan into a court order during the legal process (i.e., during a trial or settlement). In the absence of a court order, a parenting plan is merely an unofficial agreement that parents are expected to follow, which is unlikely for a narcissist to do.
Adhere to a thorough parenting timetable.
The physical custody arrangement—when the child will be with each parent—is explained in a parenting time schedule. It is also known as a visitation, residential, or time-sharing schedule and is frequently included in a parenting plan.
The rules of your local court and the custody laws in your state will determine how specific your schedule needs to be. Sometimes, family courts just mandate a parenting time division (such as a 50/50 split) and leave it up to the parents to work out a detailed schedule on their own. When you co-parent with a narcissist, you should avoid doing this because they will use any room for maneuvering to gain more control and manipulation over you and your child.
Rather, you ought to have a comprehensive parenting timetable that takes into account your child's needs, specifies the beginning and ending times of each visit, and lays out ground rules for the times and locations of interactions. In the majority of states, courts will impose strict physical custody orders on both parents in the event of a high-conflict custody dispute or at the request of one parent. The other parent may request that the court enforce or amend the custody orders if the other parent doesn't comply.
Plan to spend less time with the other parent when creating your custody schedule (either as part of a settlement or as a request in court). Less time spent interacting with your ex and fewer exchanges result from longer visits for each parent. For instance, think about scheduling four-day visits every other weekend rather than every weekend. You see your former partner every other week rather than every week, but the weekend parent spends the same amount of time with the child.
To find out how much time you and your partner spend with your child, you should also compute your scheduled parenting time. This is automatically computed with the Custody X Change app.
When your child is in school or with a caregiver who is not their parent, you can also record third-party time. You can see with greater accuracy how much time your child spends with each parent because this time is not included in the calculations.
Parenting time data is frequently needed for child support calculations, and it will also be necessary if you need to return to court to have your orders upheld or changed. You can track your actual parenting time and present the court reports as proof, for instance, if your ex frequently cancels visits or exceeds their allotted parenting time.
Establish strict limits on communication.
When co-parenting with a narcissist, you must set and adhere to strict boundaries regarding communication. Narcissists will use hostile and manipulative communication strategies to try to control you and keep you in their toxic orbit. It can be stopped by establishing guidelines and learning how to communicate with narcissists.
Establish guidelines in your parenting plan to safeguard you from unwelcome, needless, and unhealthy communication from your former partner. Declare that you will only talk to them about your child and co-parenting concerns, and calmly and quickly cut off any attempts to bring up forbidden subjects. Establish deadlines for responses and demand that they plan phone calls ahead of time.
Furthermore, avoid getting into disputes with them and resist their attempts to provoke you. Since narcissists, as you are aware, love attention, the best course of action is frequently to ignore them.
It's important to remember that when co-parenting with a narcissist, experts advise against talking to them on the phone or in person. Not only is it more difficult to ignore them, but the tension can quickly turn into open conflict, frequently in front of the child, and there's no record of what's said.
Try to limit your communication with the other parent to text or email instead, and think about using a messaging app like Custody X Change that is specifically made for high-conflict co-parenting.
Before sending messages, it highlights aggressive language, allowing the sender to make changes. In the event that these messages are sent, the hostile language is noted explicitly in conversation logs, which, if required, can be provided to the court. To maintain structured and well-documented communication with your ex, you can also add attachments to conversations and arrange them according to topics.
Record everything.
Having already gone through the legal process of getting a divorce and determining child custody from a narcissist, you probably already know how important it is to keep meticulous records. Regretfully, the issuance of final orders does not mark the end of record-keeping. You never know when a narcissist will try to manipulate you further by modifying court orders or making up false allegations, so it's critical to be ready with documentation of all co-parenting-related matters.
Keeping a parenting journal makes this enormous task more doable, even simple. Keep track of your child's behavior patterns, take notes on your interactions with the other parent, electronically organize pictures and documents, and document instances where your child is impacted by the narcissistic behavior of the other parent.
To keep track of parenting costs and payments made to one another, use an expense tracker. Additionally, you can use it to ask the other parent for reimbursement for shared expenses, which keeps things businesslike and reduces needless communication.
Be the parent who is emotionally stable.
The emotional needs of their children are not given priority by a narcissistic parent. This implies that you should make it your mission to be your child's safe haven, watching out for their wellbeing and sound emotional growth.
Give your kids the freedom to express their emotions without fear of criticism. Observe the emotional harm that the narcissistic behavior of the other parent causes to your child and devise plans to stop it or deal with it when it does.
Naturally, this presents difficulties because of the intricate psychological fallout from having a narcissistic parent. Experts advise mental health counseling for kids of narcissists because of this. Additionally, you might think about getting counseling for yourself, particularly if you exhibit signs of narcissistic abuse syndrome. Your ability to support your child will improve with the extent to which you are able to move past your relationship with a narcissist.
Think about coordinating your parenting.
You can co-parent with a narcissist more easily if you get professional help in the form of parenting coordination. A parenting coordinator is a specialist in child custody (typically a mental health specialist) who is hired by parents following custody orders or appointed by the court in cases involving high levels of conflict.
A parenting coordinator evaluates parents and makes recommendations to the judge regarding custody and parenting plan provisions during a court case. Following a case, coordinators help parents communicate and make decisions by ensuring that they adhere to the parenting time schedule. They occasionally even have the authority to decide when parents cannot agree.
When co-parenting is ineffective, consider parallel parenting.
If a narcissist is unwilling to cooperate or make concessions, co-parenting with them can be nearly impossible to manage, even with the best techniques and tools. If this describes your circumstances, you might want to think about parallel parenting. When you parent in parallel, you have very little contact with the other parent and you both raise your children independently of one an