Father's Rights Attorney Scottsdale
Canterbury Law Group is available to help you to resolve your legal matters.
Contact us today to arrange an initial consultation in person or by phone.
Father's Rights Attorney Scottsdale
If you are searching for Father's Rights Attorneys in Scottsdale, Arizona, Canterbury Law Group can help! We can help with challenging or establishing paternity, terminating parental rights, challenging the adoption of your child, or modifying a visitation or child support order. Procedures for termination or exercising paternity rights involves a lot of paperwork and court proceedings, so it is advised that you hire an experienced father's rights attorney to help with such issues.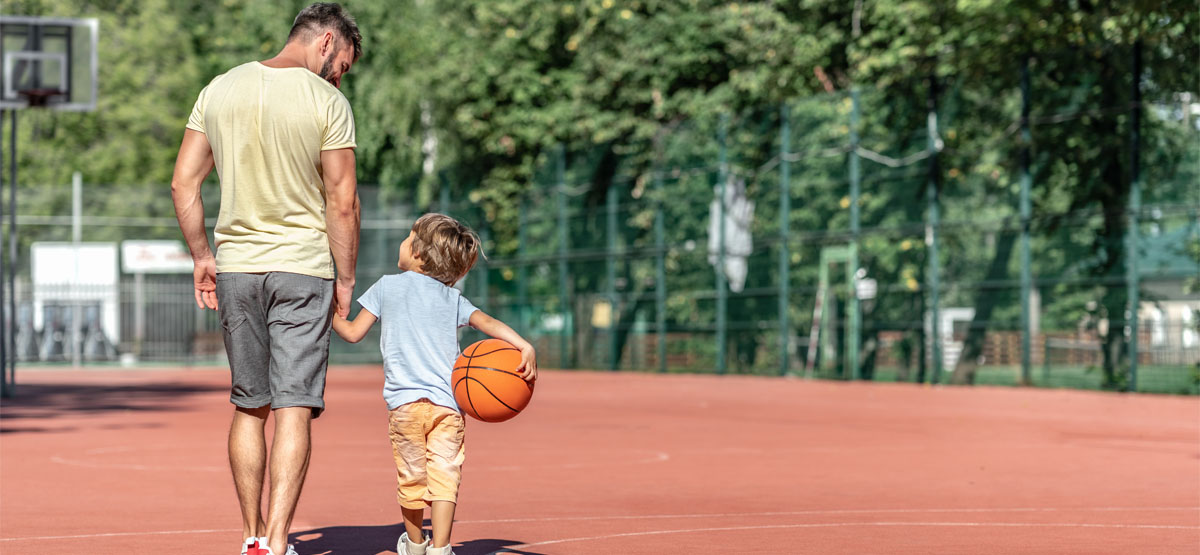 Father's Rights, Help and Advice
The role Fathers play in in the lives of their children must not be underestimated because of its importance – the Father's rights must be granted and protected.
"Stay at Home Mothers" are becoming a rarity these days and it is not the case they are always granted child custody, when it comes to caring for a child.  Fathers deserve and have the same rights as Mothers. In today's social climate, the stay at home parent is sometimes the father as opposed to the mother and both parents work hard to support their families. This is a paradigm shift that regrettably the laws have been unable to keep up-to-date with. To establish the rights to your children that your family and you deserve, you should speak with an attorney who is well versed in father's rights for a necessary initial case evaluation.
Equal Rights
In the state of Arizona, the law recognizes a father's equal rights during both separation and divorce. If you worked full-time during your marriage so your wife could stay home and take care of the children, it will not be held against you when it comes to the determination of parenting time and legal decision-making. The once common "tender years doctrine" where Mothers were legally favored when determinations were being made regarding parenting schedules for young children is no longer followed by the courts in Arizona. Both parents, father, and mother are viewed by the law equally and therefore either may qualify to be the primary residential parent for the child or children. The courts are not allowed to favor one parent gender over the other and must take full consideration of the facts when making their determination. Parents and courts should both be solely focused on the best interests of the child or children.
Presumption of Paternity
In the state of Arizona, there is a legal presumption you are the biological father of a child if you are a married father. This means it is presumed paternity is already established and that you are the legal father of the child. You have a legally established right to the child, and therefore a legal right to participate in major decisions regarding the child such as education, medical treatment or religious training. In the event of a divorce, being a married father comes with responsibility particularly regarding the establishment of child support after you are divorced.
Custodial Interference
Picture this situation. A father takes his beloved daughter to the park, enjoying every moment of his time with her and she watches her going down the slide and watching her smile and hearing her laugh as he pushes her on the swing. This beautiful scene is harshly disturbed by a wailing siren. A police officer approaches requesting his name and ID. Then he is told he is being arrested and charged with custodial interference. The police take his little girl away from him and return the girl to her mother. It transpires the parents had a disagreement earlier in the day and Mother decided to get her daughter back by calling the police.
Is it legal? it may be if the parents are unmarried because, in the state of Arizona, a father has no legal right to the child until paternity has been established if he is not married to the mother of the child.
No Legal Right
In Arizona law, until paternity has been established, a father has no legal rights to a child if he is not lawfully married to the mother of his child or children. Paternity can be established by an agreement (an affidavit between the parents) as well as a written agreement or a court order. Conversely, the unmarried mother can make decisions that are significant to the well-being of the child such as education, medical treatment, and religious training. All of this can be done without seeking approval from the father or without the father's consent, until or unless he starts the process of gaining his rights by formally commencing a Paternity Action in a court of law with assistance by your lawyer. Read more about How To Get Custody Of A Child In Arizona (Process)
Child Custody Lawyers For Fathers
Ask yourself these questions:
Are you a husband or a father currently facing a pending divorce?
Are you having to deal with property division issues?
Are you contending with child support/custody issues?
Are you being alienated as a parent by the other parent?
Has the mother of your child or children given you notice of intent to relocate to another state with the children without your consent?
Our top-rated attorneys not only empathize with your situation (they see it daily, and some have experienced it themselves) but have the tools and the core experience to help you get the best results possible in the situations we mentioned above and more.
It is sad to say but the legal system, by default, can typically lean in favor of the Mother. You need a strategic and careful legal approach to your case, or you may be at a large disadvantage from the outset.
Father's Rights Advocates
Yes, fathers matter in the lives of kids so you need an attorney, on your side, who will go to fight for you, and you need an experienced advocate of father's rights because it is necessary to protect the special and unique bond between children and their father. Endless studies have shown the existence of a variety of negative effects on children lacking the input of a father in their life, for example:
Children are more likely to commit domestic violence crimes when they are from fatherless families.
Children are more likely to use illegal drugs from fatherless families.
Children are more likely to drop out of school when they are from fatherless families.
Children are more likely to commit murders as teenagers when coming from fatherless families.
A child has little to no chance of success and to become a productive member of society with a strong family relationship in their life. With your child's present and future hanging precariously in the balance, there is nothing in life worth fighting for more. You must understand where the pitfalls are when the father's rights and custody are at stake. The good news is you are not alone.
What Can Father's Rights Lawyers Do?
Our goal is to educate you and assist you in an intelligent and meaningful way for your rights as a father. The only way to know to understand your odds of success and to get together a workable game plan is to speak with an attorney who is deeply experienced in fathers' rights for a fast and logical consultation – do not wait until it is too late. Here are some common errors fathers make that can have a real outcome on proceedings:
Living in a messy studio apartment or home.
Moving out from the home where the children reside.
Not fighting against order of protection or harassment charges orders that have been trumped up by the mother.
Not holding down a steady job or jumping from job to job.
Why People Contact Us For The Best Fathers Rights Help And Advice
You can trust us to give you the best advice and help for father's rights as well as all matter of family law. We promise to tell it like it is as opposed to just telling you what you want to hear. You know our direct assistance and legal help is there for you with all your concerns regarding custody, children, child support and knowing how to make sure your rights are protected as a father.
Sadly, child visitation rights are not automatically yours at all. This is a very common misconception – they are considered rights of the child or the children. In a parenting plan, you must account for the terms of visitation and may have to fight for them in a family court if you cannot gain or are denied access to your children in your role as a father. If it is deemed not to be in the best interest of the child, neither parent has a "right" to see their children.
The court makes decisions on behalf of the children during a separation or divorce regarding child support, child custody and rights of visitation in the best interests of the child. You really must get fathers' rights help now, so you have the best advice possible and together we can demonstrate how it is in the best interests of your child or children to spend as much time with you as they possibly can.
How We Can Help Protect Your Father's Rights
The law can be complex concerning the visitation rights of a father – they often require the skills of an experienced family law attorney who has extensive experience in fathers' rights litigation. They can inform you of your non-custodial parental rights and help you fight for your father's rights. At Canterbury law Group we are familiar with all the aspects of family law, including the rights of fathers, and we will do everything we can to ensure the best result possible so you can see your children and be an active father for them and their many needs. Contact us for an initial consultation, today.
You do not want to settle for second best, so take advantage of the guidance and experience that only a lawyer who is seasoned in fathers' rights can provide as you fight for your rights. Speaking with us, is the first positive step you need to take to ensure a lifetime of having your fathers' rights legally protected.
How To Deal With Custody Battles With Father's Rights Attorneys
Although you can get the best advice and help from a father's rights attorney, getting shared custody in a divorce case is still a difficult challenge for many fathers. By asking us questions and clarifying what your goals and concerns are at your initial consultation we can help you better understand what needs to be done to convince a judge in family court to award you shared custody of your children. It is a sad, but true, many fathers understandably become frustrated at the court situation as they're forced to go through a stressful and emotional fight in order to remain in contact with their children. Some fathers are subjected to allegations of fake abuse, many are stripped of their assets way beyond reason and some additionally experience chronic levels of depression and anxiety. We know how important it is to you to seek and obtain custody of your child or children, please contact us today so we can obtain your rights as a father.
Speak With Our Father's Right Attorneys In Scottsdale
We are experienced family law attorneys and will work with you to obtain the best possible outcome in your situation. You can trust us to represent you fully, so you can get on with your life. Call today for an initial consultation! 480-240-0040.