About Matt Hilscher, Esq.
Canterbury Law Group is available to help you to resolve your legal matters.
Contact us today to arrange an initial consultation in person or by phone.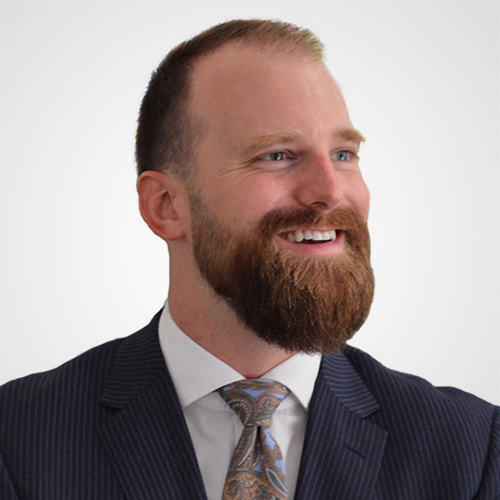 Matt Hilscher learned the importance of a strong work ethic while growing up working for his family's landscaping business in Fort Worth, Texas. Today, he defends folks charged with any crime in every county of Arizona. Prior to The Canterbury Law Group, Matt was a Partner and Managing Attorney of the Criminal Division of a prestigious downtown law firm. Matt cut his teeth a bit differently than most attorneys, as his first major felony trial was First Degree Murder. Matt is different than the rest, dumping his heart and soul into each case. An outside-of-the-box thinker, Matt crafts unorthodox strategies that get results.
Matt's results speak for themselves
Recipient of the 2018 Top 40 Under 40 Criminal Defense Lawyers, The National Trial Lawyers
Recipient of the 2017 & 2018 Ten Best Attorneys Award, American Institute of Criminal Law Attorneys
Recipient of the 2016 & 2017 Nationally Ranked Top Ten Criminal Attorneys Under 40 Award, National Academy of Criminal Defense Attorneys
Recipient of the 2018 Rising Star Award, Criminal Law, American Institute of Legal Advocates

"…he is very thorough and methodical, he explains why he is doing what he is doing…He has a different approach than many attorneys to a lot of different issues, approaches that work. Matt is not afraid to think outside of the box."

"Matt was an amazing attorney, I had charges that were totally bogus and he stood by my side for months fighting for me. Today I appeared in court for trial and all charges were dismissed."

"The Best Attorney! I think that Mr. Hilscher has gone above and beyond for my case. Far exceeding my expectations. I am more than happy with my results."

"Matt is a great lawyer. He assured me that he was going to win my case, and confidently did. I highly recommend Matt to all clients"

"By far the best lawyer I've had ever had to hire… people, hire Matt he's the best not blowing smoke up your behind"

"He won the case and I recommend him to anyone. He truly is a fantastic lawyer! Hire Matt if you want to win."
Contact us today to schedule your initial case review. We're here to help!