Prenuptial Agreement Pros And Cons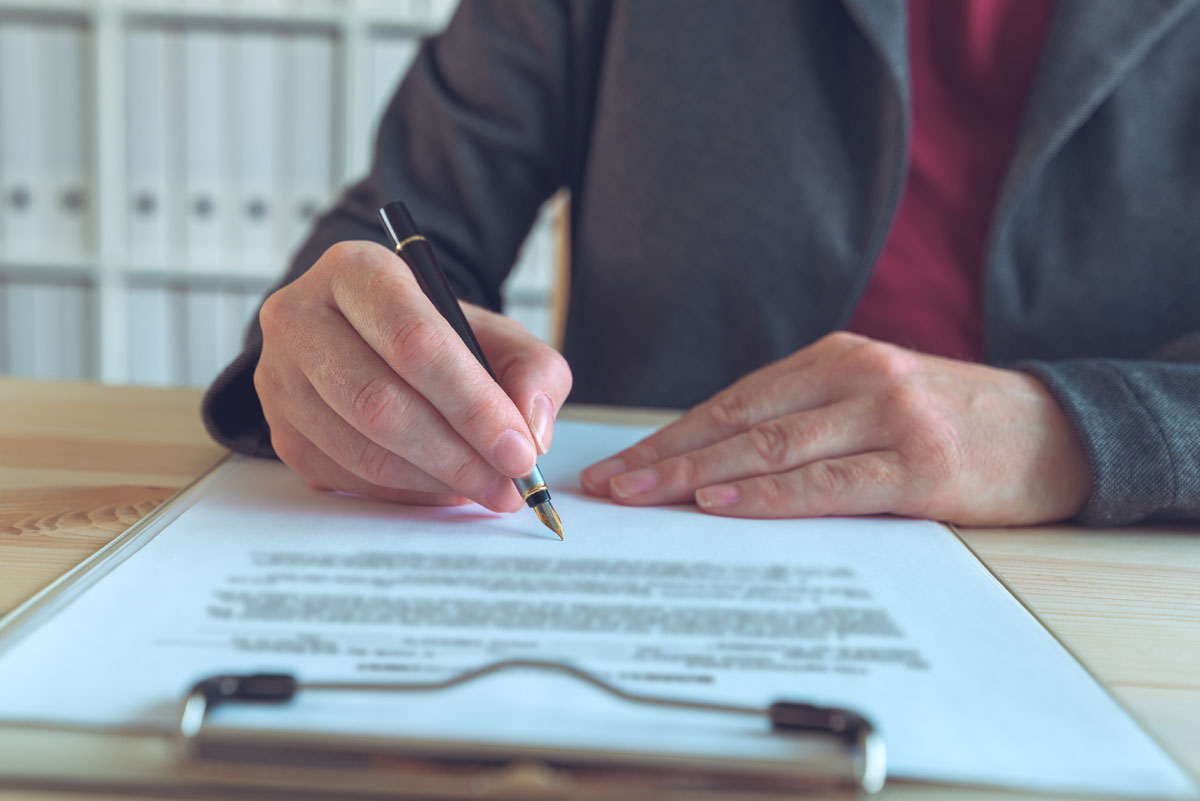 In reality, marriage is more than just a romantic relationship – it is also a business relationship. This duality has led to the increase of prenuptial agreements (also known as a prenup or premarital agreement) so the financial interests of each spouse are protected.
Read on to learn more about the pros and cons you need to know regarding prenuptial agreements. Keep in mind these guidelines can change because state laws can differ.
Prenuptial Agreement Pros
Prenuptial agreements serve the purpose of protecting children and grandchildren's inheritance rights from a former marriage.
A premarital agreement can protect a professional or business practice so it does not become divided and your former spouse does not have involvement or control of the business should you divorce.
A premarital agreement can protect a spouse who is debt-free from assuming debt obligations the other party has.
A premarital agreement can ensure you will be fairly compensated should you be giving up a successful and lucrative career should the marriage not survive.
A premarital agreement can put in writing any responsibility and decision making sharing the parties agree too, prior to marriage as well as addressing financial aspects of the marriage.
The amount of spousal support one spouse will have to pay the other if the divorce can be decided in a premarital agreement.
The finances of older persons or persons of substantial wealth entering into their second or more marriage can be protected with a premarital agreement.
Prenuptial Agreement Cons
You may have to concede your right to inheritance from the estate of your spouse when they pass away. However, the law states you are entitled to a portion of the estate if your spouse has not made a provision for such in their will.
You may be entitled to a share of the increase in the value of a business your spouse owns if you have made a contribution such as taking care of the home or entertaining clients. However, in a premarital agreement, you may not be entitled to claim a share of that increased value. In many states, the law says the value increase is marital property considered to be divisible.
A lack of trust may result from commencing a relationship with a contract at the outset.
It is tough to see how issues in the future may be handled so keep in mind, seemingly simple compromises made in the romantic period before marriage may have a significant impact later on.
A spouse who does not earn a wage or earns only a low wage may not be able to keep the lifestyle they have become used too while in a marriage if the agreement has spousal support limits the spouse has an entitlement too.
Every relationship has its honeymoon stage where a spouse who is in love will not make wise financial decisions as they cannot see the relationship ever terminating. A prenuptial agreement helps with this.
Get Professional Legal Assistance To See If A Prenup Is Right For You
If you, or you and your future spouse are together thinking about a premarital agreement, it is vital to look at the pros and cons at the outset. The experiences of a family law attorney can be very helpful and it is paramount each partner consults a different attorney from different law firms, to make sure the rights and interests of each partner are represented.
Source:
"Pros and Cons: Prenuptial Agreements." Findlaw, family.findlaw.com/marriage/pros-and-cons-premarital-agreements-prenuptials.html.