How To Find a Good DUI Lawyer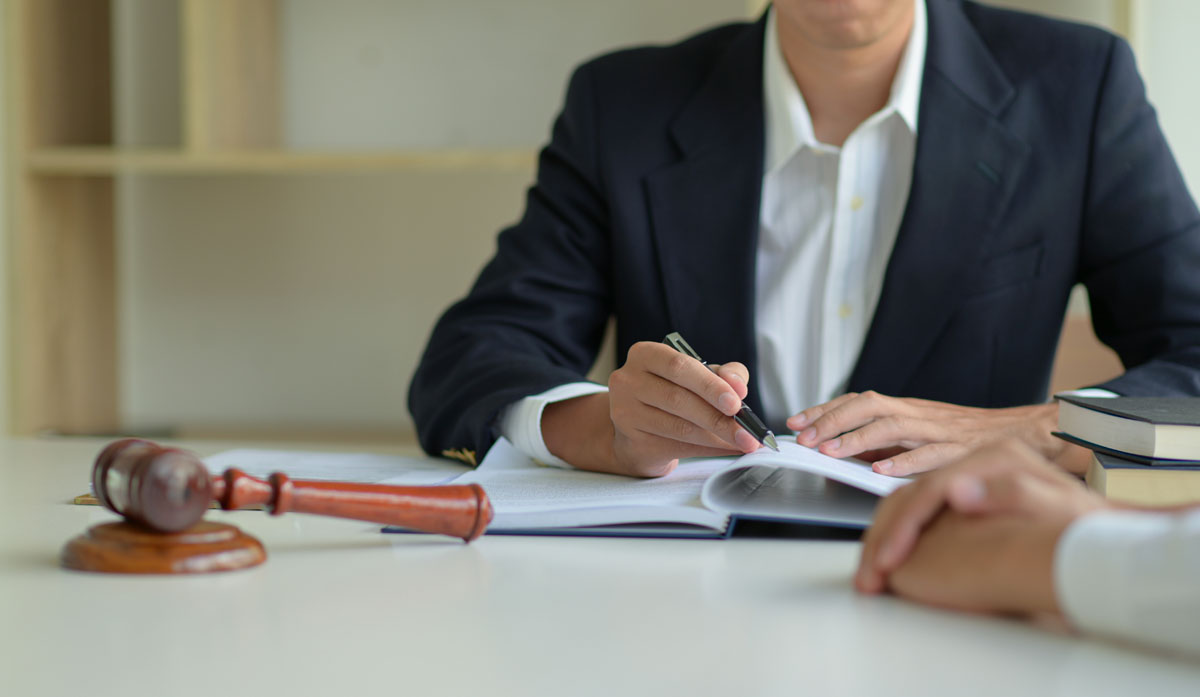 Statistics from MADD show more than 1.1 million vehicle drivers were apprehended by law enforcement for driving when under the influence of narcotics or drugs in 2014. More than seventy-five percent of the people arrested were male as opposed to female. Wondering how to find a good DUI lawyer? Keep reading to find out.
Driving when intoxicated poses a great risk not only to yourself but also to others. When you have been caught by law enforcement, you will need a lawyer. While it's true you could utilize the services of a court appointed lawyer – it is highly likely you will be much better off by deciding to hire the services of an attorney of your own.
Benefits Of Hiring Your Own Attorney
Their understanding of the court system.
Their counsel on the best way to proceed and what you should say or not say.
How to deal with plea bargains.
Aware of how to handle difficult scenarios.
Disadvantages Of Other Methods
Representing yourself can be tough if do not understand the court system and the often-complex multitude of legal information.
A public defender may have no sincere interest or concern for your situation.
Searching For A Lawyer
A competent DUI lawyer will listen to you, have an understanding of your case and then assist you in court is not always easy to find. It may be a wise to ask friends who you trust as well as family members to see if they have any recommendations or suggestions. Next, assemble a list (perhaps a spreadsheet can be used) include the name of the attorney, their area of practice, contact details and their address. If you have spoken to them, write down the cost of their services in another column. Furthermore, check the background of any lawyers you are considering. The State Bar website will have useful information on any malpractice in their history. Also ensure they are licensed to practice law in the area you live.
Initial Meeting
There is no question a face to face meeting is essential. You can get an idea of their working practice and how they are going to handle your situation. Bring all the paperwork you have for them and beforehand, sketch out the questions you want to ask. Be sure to include questions like:
What is the number of DUI jury trials they have conducted?
How many years have they been practicing law?
What is their guilty/not guilty record?
How long have they practiced defense for DUI cases?
How Much Does a Good DUI Lawyer Cost?
A good DUI lawyer will cost about $350 per hour but prices can range between $200 and $500 per hour or more. The average total costs for a DUI Lawyer is about $6,500 with prices varying from $5,000 to $8,000 in the USA for 2019-2020 according to Thervo. Learn more about DUI Lawyer Costs.
Source: Yore, Victoria. "How To Find The Best DUI Lawyer By Yourself." HuffPost, HuffPost, 7 Dec. 2017, https://www.huffpost.com/entry/how-to-find-the-best-dui-_b_11279358.
Speak With One Of Our DUI Attorneys In Scottsdale
Canterbury Law Group's DUI Lawyers in Phoenix and Scottsdale will defend your case with personal attention and always have you and your best interests in mind. Call today for an initial consultation!
We are experienced criminal defense attorneys and will fight for you to obtain the best possible outcome. Our firm will rigorously represent you, so you can move on with your life. Call today for an initial consultation! 480-744-7711 or [email protected]
*This information is not intended to be legal advice. Please contact Canterbury Law Group today to learn more about your personal legal needs.