Divorce Mediation Checklist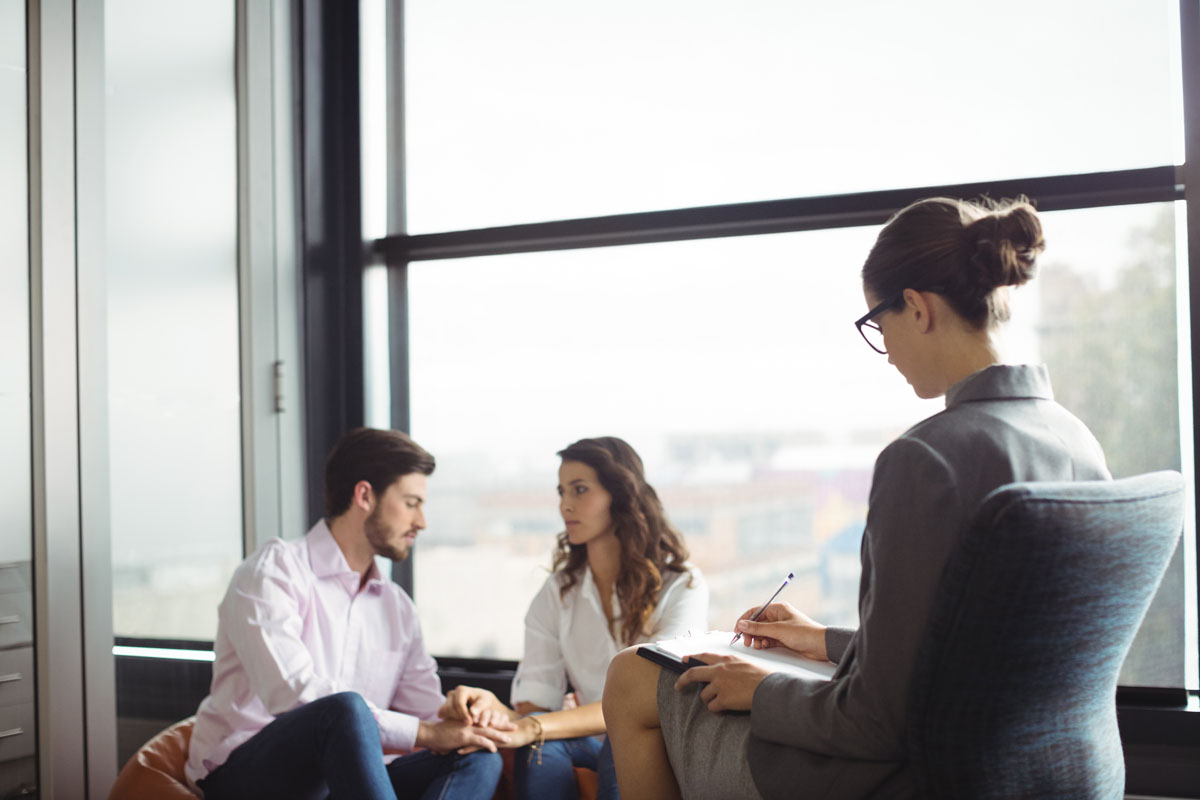 Divorce mediation is a great way to reduce the pain of the divorce process but both spouses have to be honest and of course, it requires full disclosure from both parties to be successful. Although there may be many issues to tackle, some of which may seem overwhelming, this checklist will help you through the divorce mediation process. Download the Divorce Mediation Checklist PDF
Listing Your Assets
❒ Gather relevant bio info for both parties. For example, the names, addresses and contact info for both parties. As well as the date of marriage, employment records and the gross annual income for each party.
❒ The names and dates of birth of all the children you have together and whether they are over the age of eighteen or not.
❒ Up to date statements for all bank, savings, checking, money markets, and CD accounts. Figure at least 12 to 24 months of statements.
❒ Up to date statements for all bank accounts relevant to your child or children such as 529 plans, CD's or college saving accounts.  The most recent statements are usually sufficient.
❒ Up to date statements for all bond and stock investments.
❒ List all your vehicles with their Kelley Blue Book value as well as the model and year of the vehicle.
❒ List any lawsuits you have pending where you and/or your spouse are listed as plaintiffs.
❒ Outstanding loan statements or a list of verbally made promises to repay loans where one or both parties are creditors.
❒ Outstanding statements listing all the retirement accounts owned by each party. Examples would include 401 (K)'s, 457's, 403(b)s, company pension plans, traditional and Roth IRA's. SEP IRA's and TIAA-CREF. In certain circumstances, they may need a valuation performed by a professional actuary to ascertain their current market value.
❒ A statement listing employment-related benefits. For example incentive, stock options, golden parachute plans, and cash balance.
❒ Appraisals stating the current market value of real estate individually or jointly owned. This would include, vacation homes, the primary residence, investment properties, timeshares, vacant real estate.
❒ A list of personal properties in the home (or homes) as well as artwork, jewels, antiques or other objects that have a large financial value. It may be the case that special professional appraisals are needed if the value of items cannot be agreed upon.
❒ The current market value of any businesses owned by one or both parties.
Listing Your Liabilities
❒ Statements showing the current balances for all the mortgages, lines of credit or home equity loans for any properties that are individually or owned by both parties.
❒ Motor vehicle loan balance statements held by both parties.
❒ Student loan balance statements held by both parties.
❒ Outstanding loan statements or a list of verbally made promises to repay loans where one or both parties are debtors.
❒ Credit card balance statements for both parties.
❒ All the information regarding civil lawsuits that are pending where one or both of the parties are named as defendants.
Income Details
❒ Six months of income statements and/or pay stubs for both parties including 1099 and W-2 employment details.
Tax Details
❒ Three years of federal and state tax returns and all of the relevant 1099 and W-2 statements.
❒ If one spouse or both together had or have a business, three years worth of corporate tax returns.
Insurance Details
❒ Life insurance policy declaration sheets for all of the policies held by both parties, including a statement expressing the value of cash surrender of any universal life or whole insurance plans.
❒ Disability policies listed with their declaration sheet held by both parties.
Other Needed Documents
❒ Marriage certificate copy.
❒ Trust document copies.
❒ Copies of wills that have been executed during the course of the marriage.
❒ Copies of statements regarding pre-marital agreements, marital agreements or statements regarding pre or post-nuptial agreements.
If you have reasons to question the validity of the information the other party has provided you can raise those issues during the divorce mediation sessions. Rest assured it will be handled in a manner that is not confrontational, fair and will take into account the viewpoint of everyone. By collaboration and mediation, both parties would have pulled together all the information regarding your estate, usually in just a few weeks – as long as the information provided to the mediator is complete and accurate as it can be.
Source:
Pastore, Cris. "Get Ready for Divorce Mediation – A Complete 30-Item Checklist." Get Ready for Divorce Mediation – A Complete 30-Item Checklist, www.mainlinedivorcemediator.com/healthy-divorce-blog/bid/107374/get-ready-for-divorce-mediation-a-complete-30-item-checklist.
See Also
Divorce Consultation Checklist
Need a Divorce Mediator in Scottsdale?
We have a network of Arizona mediators, attorneys, tax specialists, estate planners, financial planners, child specialists, real property appraisers, adult and child therapists and parenting coordinators who are here for you if you ever need them. Our divorce mediators and collaborative divorce lawyers in Scottsdale are here to make your divorce less stressful and keep you in control and costs contained. Call today for an initial consultation at 480-744-7711 or [email protected]. Our family lawyers can also help with divorce litigation, child custody, legal guardianship, paternity, prenuptial agreements, and more.
*This information is not intended to be legal advice. Please contact Canterbury Law Group today to learn more about your personal legal needs.