How to Tell Your Spouse You Want a Divorce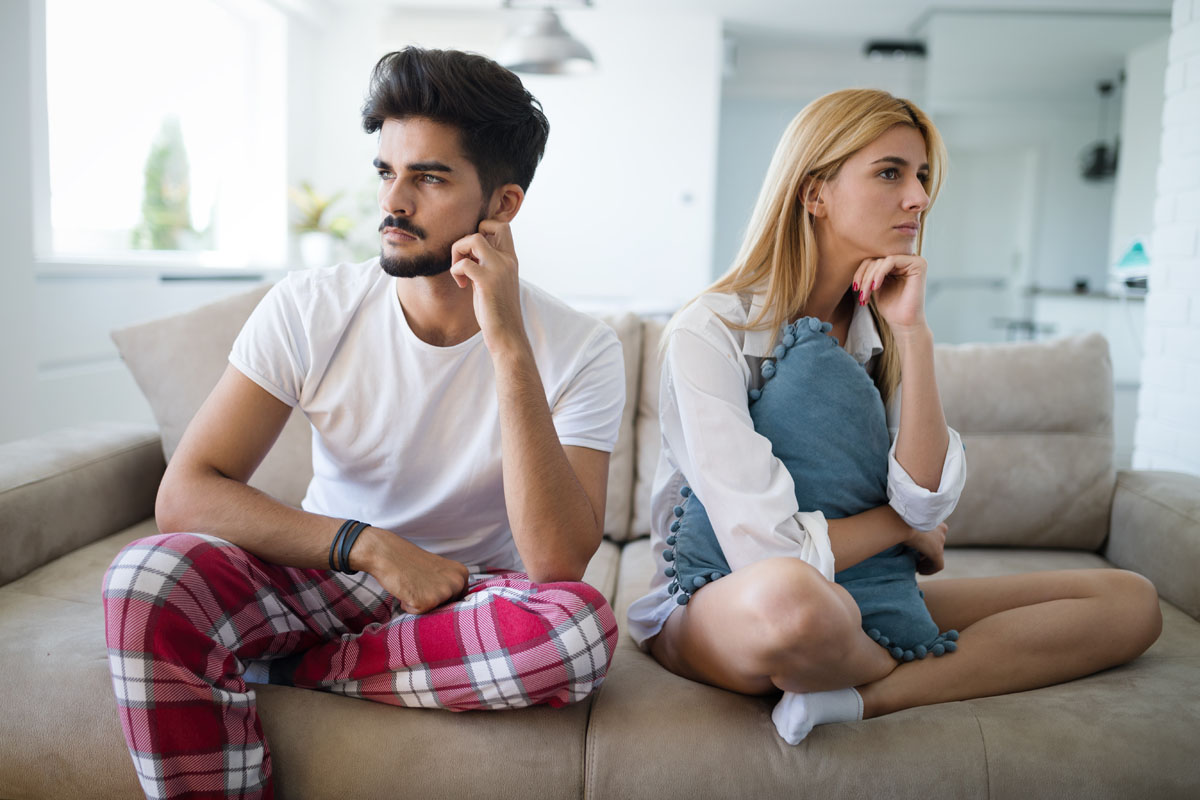 If you are unhappy and considering divorce, but don't know how to tell your spouse, read on to learn more.
Don't Ambush Your Spouse.
Even if your spouse knows how unhappy you are, there is no assurance he/she isn't in denial about a divorce. Let your spouse know you need to talk about something serious and make an appointment.
Pick a Private Place.
Choose a quiet time when you won't be distracted, unless you are concerned about safety.  
Be Prepared for Anger.
There is no easy way to tell someone you loved, married, and lived with for years that you want to divorce them.  Be prepared for crying, anger, denial, blame, and arguments.
Plan What to Say.
Think out how you want to share your feelings and be clear about your message.  Begin with a short summary of your unhappiness, make certain he/she understands the seriousness of the situation, and then clearly state that you don't want to be married to him/her anymore. 
Don't Blame.
Don't criticize your spouse or argue about the past, because you won't be able to agree on what happened.  Use "I" statements, focus on neutral language, report how you feel, and be sympathetic about his/her feelings.
Stay Calm.
Most likely your spouse will become upset when you tell him/her you want a divorce and he/she may become angry, want to argue or may even threaten you. Listen to their arguments and respond in a calm manner that you understand how difficult this is to hear and how hurtful it must be.
Avoid a Trial Separation.
If your spouse tries to negotiate a trial separation rather than a divorce, tell him/her you want a divorce not a separation, and that your mind's made up. 
Maintain Boundaries.
After delivering the bad news, you may feel guilty and want to comfort your spouse by being affectionate.  That's a mistake.  Maintain your personal boundaries and keep your distance.
Source: https://collaborativedivorcetexas.com/steps-telling-spouse-want-divorce/
Need a Divorce Lawyer in Scottsdale or Phoenix?
As proven legal counsel in family court, we have a network of Arizona attorneys, expert witnesses, mediators, tax specialists, estate planners, financial planners, child specialists, real property appraisers, adult and child therapists and parenting coordinators who are here for you if you ever need them. Our lawyers, divorce mediators and collaborative divorce attorneys in Scottsdale are here to make your divorce less stressful and keep you in control and the costs contained. Call today for an initial consultation at 480-744-7711 or [email protected]. Our family lawyers can also help with divorce litigation, child custody, legal guardianship, paternity, prenuptial agreements, and more.
*This information is not intended to be legal advice. Please contact Canterbury Law Group today to learn more about your personal legal needs.